For some baffling reason, Swiggy doesn't clearly display the exact location of restaurants. Not sure if this is the restaurant hasn't listed its address properly or Swiggy decides to hide this info away from its customers. You could say Swiggy only wants it's customers to consider the "Delivery Time", but location matters, especially when you have tiny canteens listed on Swiggy.
Googling the restaurant name and area does not always yield helpful results. This requires a tiny bit more effort.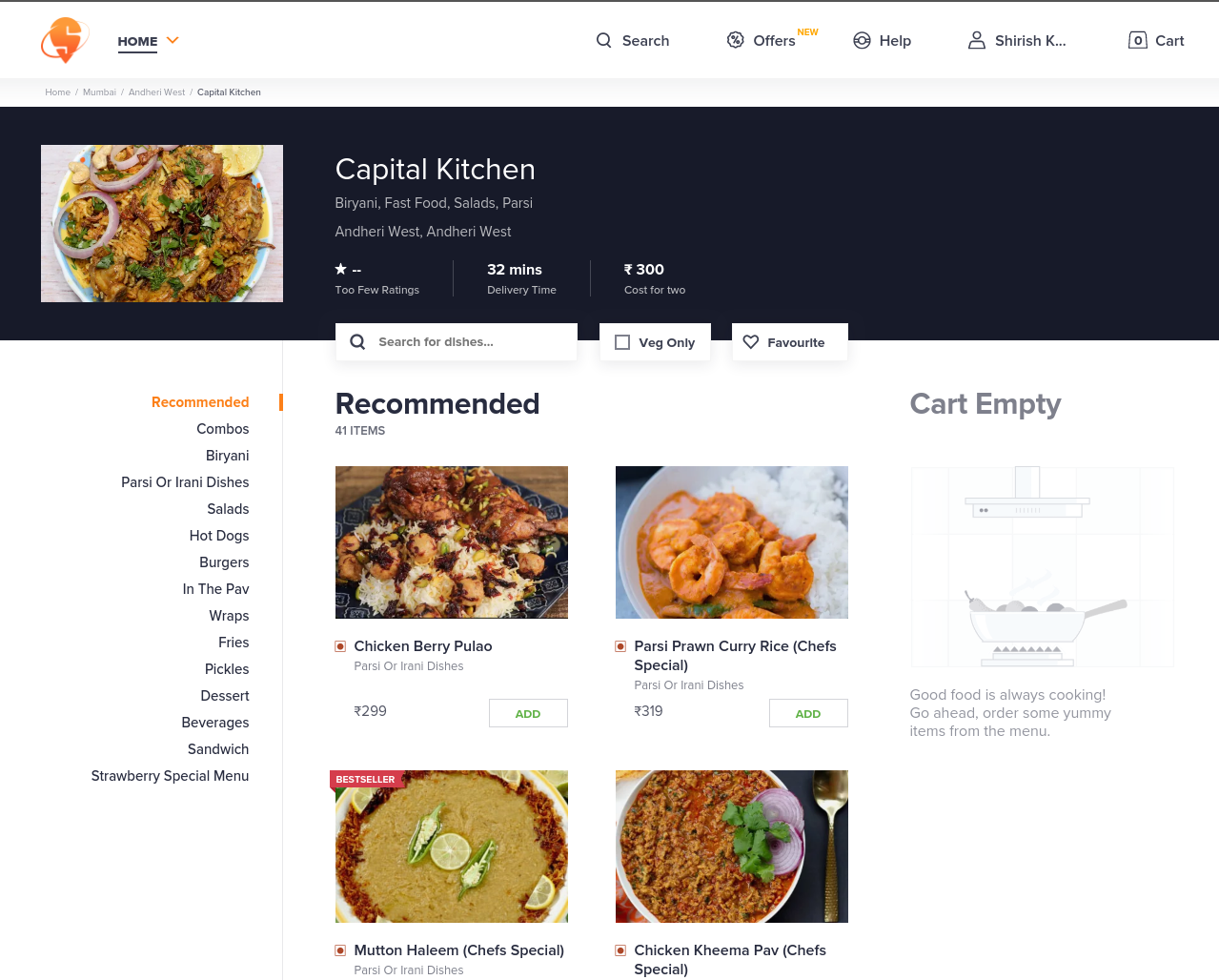 What you can do is right-click and "View page source" the page, and you'll find the latitude and longitude. Google the "<latitude>,<longitude>" like so and you know exactly where the restaurant is located.